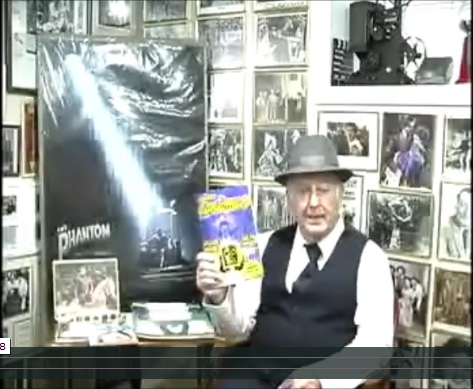 ACTION AND LOVE – A MONDAY DOUBLE FEATURE TO KICK OFF ST. VALENTINE'S WEEK ON BETA MAX TV!!!
We've got adventure, romance, villains and a gorilla as Beta Max TV kicks off a week long celebration of St. Valentine's Day!
First, it's back to the jungle to see what's become of our hero THE PHANTOM as DON'S Breakfast Serial presents chapters 7 – 12 of this 1943 serial. The evil Dr. Bremmer continues to search for all 7 pieces of the ivory map showing the location of the Lost City Of Zoloz so he can set up an air base in his quest for world conquest. The Phantom continues on his trail encountering sinister villains, deadly traps and an angry gorilla. Plus, this week, Don also has a Superman cartoon entitled DESTRUCTION, INC.
And with St. Valentine's Day coming this Friday, Beta Max TV will be featuring a show or two with love in the air (and the plot). To start things off, we have some amorous and adventurous animated antics in the 1938 cartoon LOVE AND CURSES. In this parody of early cinematic melodramas, elderly couple Harold and Emily reminisce about an adventure they had with villain Roger St. Clair back in the Gay 90s including the classic ingredients of a sawmill and a railroad track with oncoming train!!!
We continue the action and start the love as we kick off St. Valentine's Day Week on your home for B-movies…and amour!!! Beta Max TV!!!