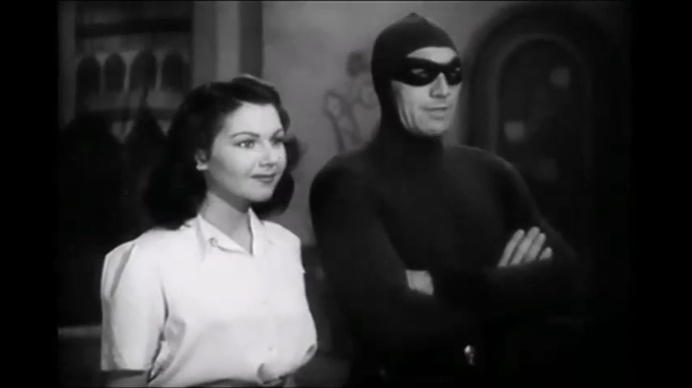 IT'S A TWO-IN-ONE ACTION MONDAY ON DON'S BREAKFAST SERIAL!!!
We've got not just one, but TWO defenders of justice, truth, and other good things like that today on Beta Max TV. And DON'S Breakfast Serial has them both! First, Don has the final 3 chapters of the 1943 serial THE PHANTOM, winding up the Phantom's battle with the evil Dr. Bremmer.
Then it's that square-jawed sleuth straight from the comics pages, Dick Tracy. Dick (Ralph Byrd) is hot on the trail of the vicious Gruesome (Boris Karloff) who robs banks using a paralyzing nerve gas in DICK TRACY MEETS GRUESOME (1947).