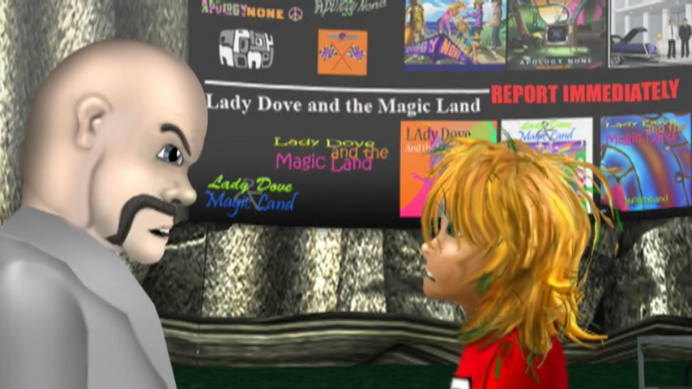 CATCH THE LATEST SNEAK PEAK OF THE UPCOMING APOLOGY NONE MOVIE "THE LAST PAGE OF SUMMER" – TODAY ON BETA MAX TV!!!
It's heeeere! The Beta Max TV world premier "teaser" we promised you from the upcoming Apology None animated feature-length movie The Last Page of Summer. The movie stars Apology None, rock and roll's grooviest cartoon band, caught up in the storm of changing times, with their future threatened by an elite musical establishment determined to rid the world of all things groovy.
The Last Page of Summer is currently slated for release sometime in early 2020. But for now, enjoy this little peak at some of the trouble Apology None frontman Terry Summer is facing from these unfabtastic foes of groovy greatness. And thanks for tooning in to your home for B-movies..and original animation! Beta Max TV!!!