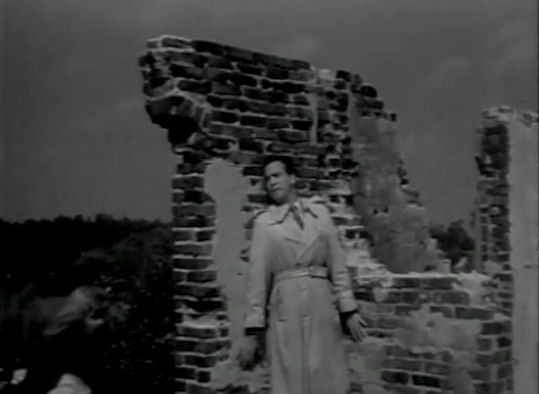 ROCKETS AND BOMBS AND SPIES FOR EXPLOITATION MONDAY – A GOOD WAY TO START THE WEEK ON BETA MAX TV!!!
The Cold War is heating up today on Beta Max TV! Join us as we head back to 1958 for ROCKET ATTACK USA! This film was directed by Barry Mahon who, in addition to being Errol Flynn's pilot/manager/producer near the end of Flynn's career, directed over 70 films falling almost entirely into one of two genres – the nudie romp/sex farce (e.g. -Confessions of a Bad Girl, Nautical Nudes, and The Diary of Knockers McCalla) or children's programs (Jack and the Beanstalk, Thumbelina, and Santa and the Three Bears).
With today's movie, Mahon departs his usual stomping grounds for the sci-fi/propaganda/spy drama genre. ROCKET ATTACK USA starts right after the USSR had just sent Sputnik into space. According to the narrator, this changed the entire concept of modern warfare and the story you are about to see would be inevitable should the wrong people gain control of that government. With this in mind, one of our top agents is sent to Moscow to find out what U,S, secrets the Russians have learned from their spy satellite. He finds they have developed a long range nuclear missile and he now must stop it from being launched.
Tons of stock footage intertwined with a spy movie and pieces of a plot. A bad, low-budget masterpiece from a classic exploitation director. What's not to like! And it's all here on Exploitation Monday at your home for B-movies…and spies! Beta Max TV!!!