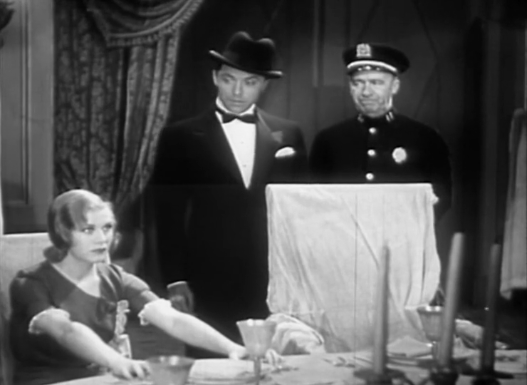 MONDAY THE 13TH – THE REAL DAY OF BAD LUCK…AND MURDER!
Friday the 13th is generally regarded as an unlucky day. But Mondays are much worse than Fridays, so we here at Beta Max TV figure Monday the 13th is way more evil and unlucky than Friday the 13th could ever be!
And so, sticking with that warped reasoning, we have a thirteenful themed feature from 1932 – THE THIRTEENTH GUEST! A creepy manor is the scene of a dinner party for thirteen. But 2 things go wrong – the 13th guest never appears and the host drops dead! Thirteen years later, the attendees of that dinner are invited back to the now deserted manor and start getting bumped off one by one – each body being placed in the 13th chair. This pre-code film is an early appearance for a couple of screen legends – both Ginger Rogers and Lyle Talbot. A classic mystery with an unexpected twist!
Keep away from black cats with ladders, hide the mirrors, and settle in for good whodunnit! A bit of luck on the unlucky Monday the 13th – THE THIRTEENTH GUEST – from your place for B-movies – lucky AND unlucky – and more! Beta Max TV!!!