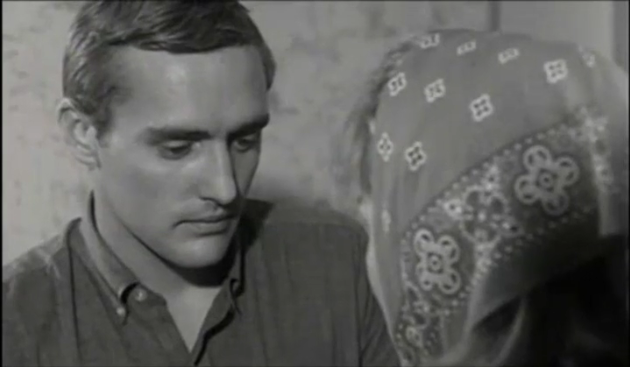 A NEW ONE IN THE BETA MAX TV HOPPER FOR DENNIS' DEATH DAY!!!
Dodge City native and five-decade actor Dennis Hopper died this day (May 29) in 2010. Although his movie career started as Goon in the bona-fide classic Rebel Without A Cause in 1955, the bulk of his work from the early 50s through the mid 60s was in a plethora of television series ranging from The Loretta Young Show to Gunsmoke to Twilight Zone. But between his greaser role as goon and his eventual emergence as the hippie/counter-culture/psycho character he restyled in dozens of movies, he appeared in a handful of interesting and mostly forgotten films.
To remember Dennis Hopper, Beta Max TV has dug up one of those movies. NIGHT TIDE (1961) is mystery/thriller with a touch of terror starring Hopper as Johnny Drake, a sailor on leave who meets and falls for a woman working as a carnival mermaid. But she takes her job seriously – so seriously that she just might be a real mermaid who transforms during the full moons and lures men to their death. And that just might explain why her last two boyfriends were found dead under mysterious circumstances. Will Johnny be number three?
Find out in the hidden Hopper gem NIGHT TIDE. It's rolling in with the tide of B-movies…and more! Today on Beta Max TV!!!