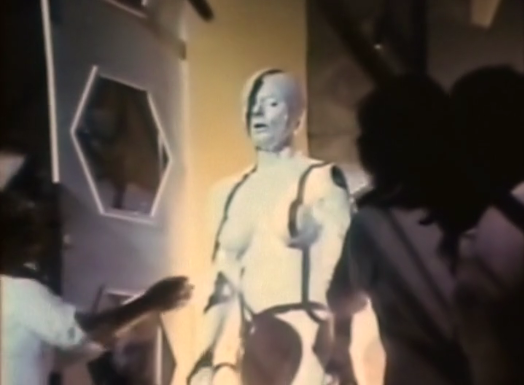 A BEE MOVIE B-MOVIE – IT'S NATIONAL BEE DAY ON BETA MAX TV!!!
May 20th is National Bee Day – make sure to hug the next bee you see!  Bees are wonderful creatures. They pollinate plants so we can have flowers and food. They make honey so we can have graham crackers. And they get together with birds so we can have love and, well…um…foolin' around! So today, Beta Max TV pays tribute to our buzzin' buddies with a B-movie all about bees (sort of).
INVASION OF THE BEE GIRLS (1973) has a lot of bees in it, but a lot more of the aforementioned "foolin' around"! It stars Anitra Ford (a Barker's Beauties Price Is Right model from 1972 to 1976) as a mad scientist who uses her strange research with bees to mutate women into human queen bees who literally love their victims to death! As the body count increases, agent Neil Agar (B-movie regular William Smith) gets on the case b-fore it b-comes too big to handle. Writer Nicholas Meyer first big screen credit, the script was altered so much from what he wrote that he threatened to quit the production but stayed on to get something on his resume.
So for National Bee Day, make a bee line to watch INVASION OF THE BEE GIRLS (and it's a little racy in spots so get ready to cover the little Bees eyes)! It's all right here on your home for Bee movies, B-movies…and more!!! Beta Max TV!!!