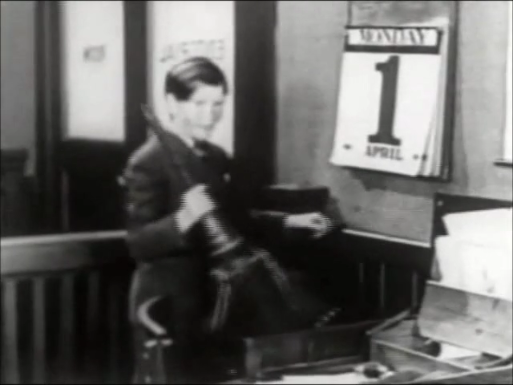 KICKING OFF SPECTACULAR CINEMA MONTH – THE GODFATHER, STAR WARS, AND GONE WITH THE WIND – TODAY ON BETA MAX TV!!!
APRIL FOOL!!! OK, so maybe we don't really have those movies today (that would blow the budget for the next hundred years). But we do have a bevy of B-movie beauties on Beta Max TV today. And since it's April 1st, we collected some special fools just for fun.
First up is the legendary Charley Chase in APRIL FOOL (1924). A slapstick series of pranks is the order of the day as small town reporter Charley tries to fool his fellows but winds up on the receiving end of most of the jokes.
Popeye and Bluto prank it up on a picnic with Olive Oyl in COOKIN' WITH GAGS (1955). The battling boys try to outfox each other during an outing at the lake. Spinach is served!
And then we head out west for some foolin' of the shiny kind in the Hopalong Cassidy feature FOOLS GOLD (1947). Hopalong Cassidy and sidekicks California Carlson and Lucky Jenkins get tied up in a felonious prank by a strange professor that involves switching gold plated copper for a shipment of real gold…and a deadly poisonous spider set to end our heroes' careers!
Watch out for tacks on your seat, spring-loaded snakes in your spinach, and copper in your gold! It's an April Fool's party with B-movie fun – no foolin'! Today on Beta Max TV !!!