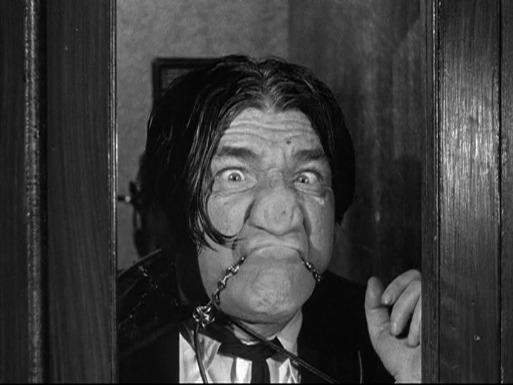 IT'S A SHEMP-A-BRATION TODAY ON BETA MAX TV!!!
Get your party hats out for a Beta Max TV birthday celebration! Shemp Howard was born March 11, 1895 in Manhattan, NY. Raised in Brooklyn, where he went by the "alias" of Samuel Horwitz, he was the oldest of 3 brothers. He and brother Moe teamed up in a Vaudeville act and by the early 1920s they had teamed up with friends Ted Healey and Larry Fine to form Ted Healey and His Stooges. After an on and off arrangement with Healey for a few years, Shemp left the Stooges (replaced by brother Curley) and formed his own act, eventually landing at the Vitaphone movie studios in 1933.
Shemp had a varied and successful solo career in film, appearing in well over a hundred non-Stooge shorts and movies with such big name stars as W.C. Fields, Abbott and Costello, Lon Chaney, Jr., and John Wayne. He rejoined the Three Stooges in 1946 for 77 shorts until his death in 1955.
To celebrate Shemp's 124th birthday, Beta Max TV has two comedy classics from Shemp's career. First is GHOST CRAZY, a 1944 comedy staring Shemp and Billy Gilbert, a man who was no stranger to the Three Stooges, Shemp and Billy are carnival workers with a gorilla act. While in the road they help a man and his daughter whose lives are in danger and wind up in a haunted house filled with ghosts and murder!
Then it's Shemp back with brother Moe and Larry in the Three Stooges short BRIDELESS GROOM (1947). Professor Shemp, vocal instructor, will inherit a half million dollars from his uncle, but must get married by 6 o'clock. But every woman in his little black book refuses his proposal until they find he is set to become rich. It's chaos at the Justice Of The Peace just as he's about to marry the one who said yes!
Join us in our Shempful Fest as we celebrate Mr. Howard's birthday today on Beta Max TV