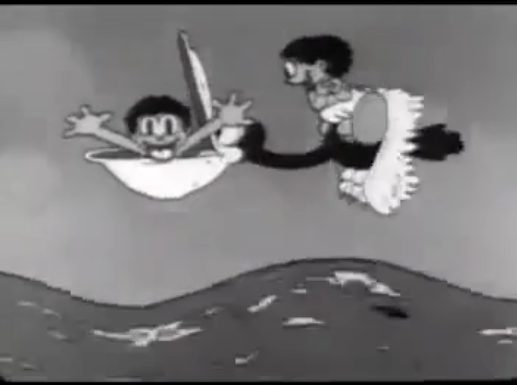 BLOOD WOLF SUPER MOON ECLIPSE NOT ENOUGH? BETA MAX TV HAS A PAGAN MOON AND BEYOND FOR MOONFULL MONDAY!!!
Don't let the Blood Wolf Super Moon festivities stop just cuz the eclipse is over. Keep the lunar libations flowing with MOONFULL MONDAY on Beta Max TV.
Add a little music to the mix with Merrie Melodies' PAGAN MOON (1932). It's a visit to a tropical isle with some singing and dancing and ukulele playing and a little undersea adventure when the boy's uke falls into the sea and he encounters a musical octopus and a hungry fish.
But that's not enough! We go BEYOND THE MOON with Rocky Jones (1954). A movie created from a compilation of 3 episodes of Rocky Jones, Space Ranger, finds Rocky and his crew having to rescue the brainwashed Professor Newton and Bobby from and alien gang of criminals. Then the mission turns to finding the spy embedded deep in The Office Of Space Affairs.
Rockets and rhythm – it's MOONFULL MONDAY on Beta Max TV!!!