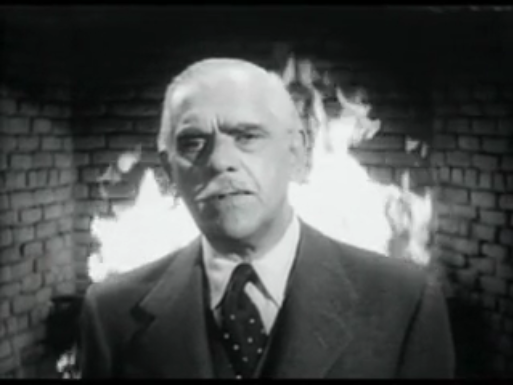 BORIS KARLOFF WEEK CONTINUES WITH STRANGE CRIMES AND THE SUPERNATURAL!!!
Beta Max TV is continuing our week-long celebration of the 50th anniversary of the death of movie legend Boris Karloff (2/2/69) with two classic but rarely seen examples of the wide range of Karloff's work during his over 50 year long career.
Master detective James Wong was a character created for a series of stories published in Colliers magazine in the 1930s. In 1938, low budget poverty row studio Monogram Pictures decided to try to capitalize on 20th Century Fox's successful Charlie Chan series with some Mr. Wong movies. MR. WONG, DETECTIVE is the first of six Wong films, five of which starred Boris Karloff. Detective Wong is called in to investigate several mysterious murders where all the victims were connected with a secret chemical manufacturing process. In each case, the victims were in rooms locked from the inside with no signs of forced entry. Wong soon determines there is more than murder afoot here!
Next is a rarely seen Karloff appearance in a series made for television but never aired. Ten episodes of THE VEIL were produced in 1958 featuring Boris Karloff as the host who introduced each episode and also starred in 9 of the 10. The stories were all based on real reports of supernatural happenings. In DESTINATION NIGHTMARE, the 8th episode, Boris plays the head of an aviation company who is trying to convince his son to join the business. The son, while flying, sees a vision of a man who directs him to go to a specific and mysterious location, causing the son to almost crash the plane. He later sees something that may unfold this mystery "behind the veil"!
Chinese detective and supernatural storyteller – there's more than just horror to Boris Karloff as our week-long tribute continues on Beta Max TV!!!