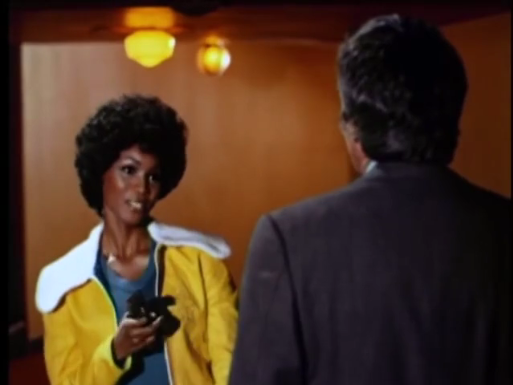 GET READY TO GET CHRISTIE LOVE!!!
It's Exploitation Monday on Beta Max TV and we have a crime drama gem for you today!
In the early 70s, Blaxploitation was riding high at the box office with movies like Blacula, Black Caesar, Coffy, and Cleopatra Jones, So, in 1974, television decided to get in on the action too! Enter GET CHRISTIE LOVE! starring Teresa Graves. Graves, who started her show-biz career as a singer and an original member of The Doodletown Pipers, made her first big mark on television in 1969 on Rowan & Martin's Laugh-In. After several movie appearances, she was tapped for the title role in a new police drama made-for-TV movie on ABC..
Graves plays Christie Love, an undercover policewoman trying to break up a huge drug ring. The movie, that aired originally in January 1974, would become a series later that year airing for 22 episodes. The role of Christie Love made Graves the first African-American woman to star in a police movie/show and the first to star in an hour long television series.
So, GET CHRISTIE LOVE!. We did, and like the tag-line for the show says "She's one bad mamma jamma!" and we have her today on Beta Max TV!!!