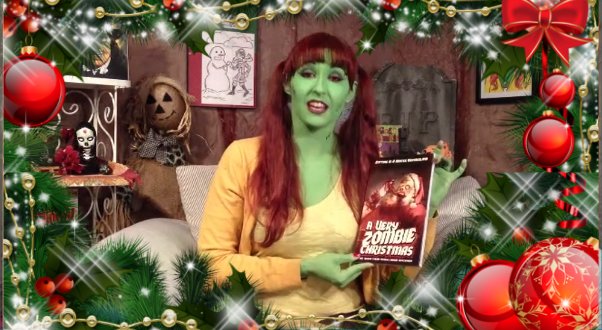 December 3, 2018
"MY GAL" MONDAY MAKES SCARY-MERRY ON BETA MAX TV!
In the humble opinion of Beta Max TV​, the Jolly Old Elf versus Mister Scratch would make the ultimate in wrestling competitions. But in SANTA CLAUS (aka Santa Claus vs. the Devil), the 1959 Mexican public domain holiday favorite of movie hosts, it's Saint Nick against Old Nick. With the assistance of Merlin, Santa fights a demonic plot to use the Devil's right-hand man Pitch and some children to help to ruin Christmas and put a black mark on Santa's rep!
The wrestling angle probably would've been more fun, but to make up for the disappointment, the evergreen girl herself, My Gal, The Zombie​, will add Yuletide spice to the proceedings with clips, quips, and holiday tips, plus music by Wretched Graverobber​!
Always a devil of a good time on Beta Max TV!