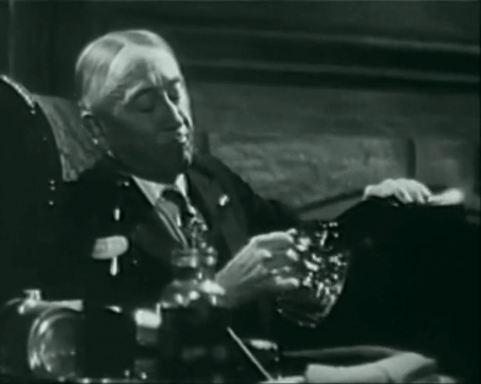 HALFWAY TO HALLOWEEN! GET IN THE "SPIRIT" TODAY WITH BETA MAX TV!!!
We're halfway through Octoboo-er and Halloween is coming up fast. So here at Beta Max TV, we were feeling rather "spirited" when we picked today's new additions.
It's 'Next stop…The Great Beyond' in our first feature THE GHOST TRAIN (1941). It stars British comics Tommy Gander and Richard "Stinker" Murdoch as two of a group of travelers stranded at an isolated rural railway station. Being stranded without a good coffee shop might be scary enough, but the strandees soon learn of a phantom train approaching filled with the ghosts of a nearby train wreck of many years ago.
While we're in the English countryside, we may as well stop at a haunted house. That's just the setting for THINGS HAPPEN AT NIGHT (1947). And, appropriately enough, the time is Halloween! There's a spirit inhabiting the house – a poltergeist – and it's also inhabiting the daughter of the homeowners. Things move. Things break. So the family calls for help on Halloween in the form of a ghost chaser…and of course, their insurance agent. Hope they have the supernatural supplemental on their homeowner's policy!
Two fun and frightful phantasm farces for the halfway to Halloween Monday midpoint. Some much spirit, it's scary! On Beta Max TV!!!