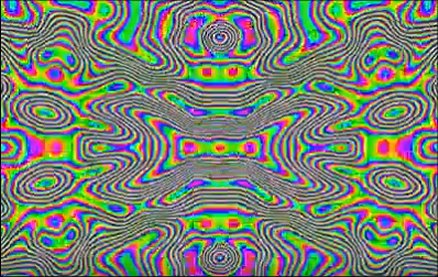 June 6, 2018
LET YOUR MIND WANDER FOR WACKED OUT WEDNESDAY ON BETA MAX TV!!!
Beta Max TV​ takes you from the seedy depths of despair to the satiny top of the pop charts (with a side trip to Europe) as we present a trio of movies about mind altering matters on Wacked Out Wednesday!
First, in another gem from the father of modern exploitation, Dwain Esper, it's back to 1933. NARCOTIC chronicles the self-destructive descent of a doctor with a promising career turned medicine show salesman as he discovers the momentary joys and long lasting terrors of opium. Filled with shocking stock footage and scenes of drug fueled parties (and an occasional boom mike in the scene), this is a 1930s drugsploitation classic.
Next we travel to Europe in 1966 for THE POPPY IS ALSO A FLOWER. UN narcotics agents inject a radioactive substance into a shipment of opium in an attempt to track it to the main European distributor. Based on an idea from Ian Fleming and created under the direction of the UN to highlight their anti-drug operations, this film contains an all-star cast including Senta Berger, Trevor Howard, Rita Hayworth, Angie Dickinson, Yul Brynner, Eli Wallach, E.G. Marshall, and Marcello Mastroianni with Grace Kelly as the narrator. Radioactive opium and a performance of Lemon Tree by Trini Lopez (as himself) – how can you go wrong!
With all this opium and world travel, we need to mellow down a bit – and here's just what the doctor ordered. It's off to Los Angeles for a little toke, a little smoke, and a little pop star by the name of Sonny Bono. From 1968, MARIJUANA is an educational film hosted by Sonny that looks at the highs and lows of marijuana use. From the opening pot party raid to the simulated psychoactive scenes one might experience, this film claims to not tell what is right or wrong or what is good or bad, but just what is. Hey Sonny, aren't your eyes a little red?
From smoking opium to smoking pot. From the deserts of Iran to the suburbs of Los Angeles. And all with lots of party supplies! It's Wacked Out Wednesday on your home for B movies…and more! Beta Max TV!!!