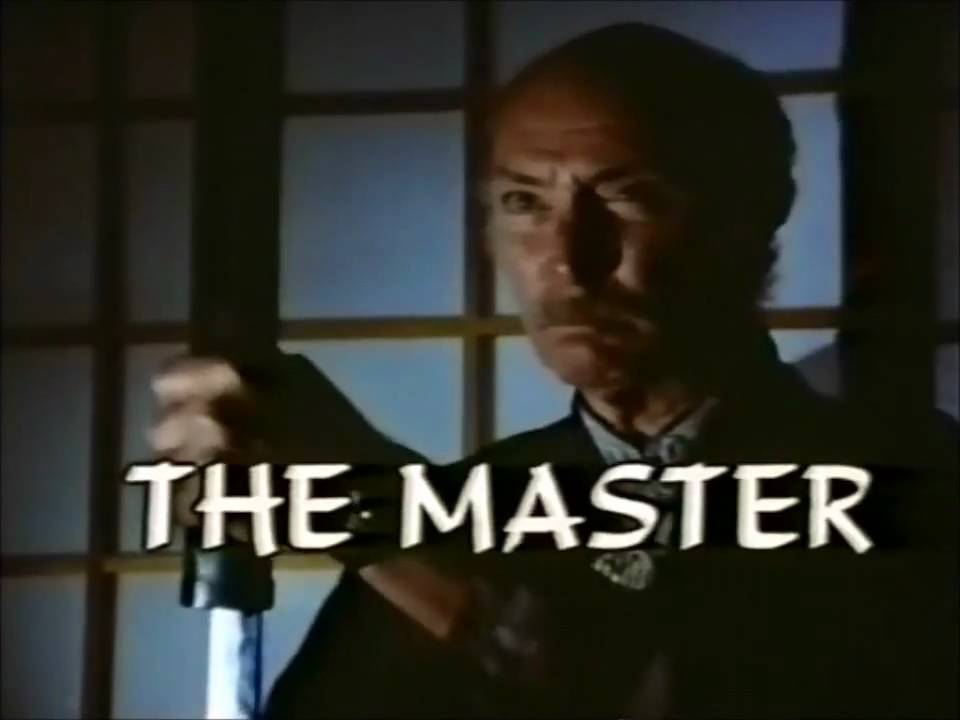 JUNE 11, 2018
MARTIAL ARTS MONDAY MEETS THE MASTER – THIS WEEK ON BETA MAX TV!!!
In 1984, film legend Lee Van Cleef returned to the medium that was his bread and butter for most of the 1950s – television. This time, however, instead of playing the side character, he played the lead. The result was a short-lived series called THE MASTER. In it, Van Cleef trades in his six-gun for the trappings of a ninja
John Peter Macallister (Van Cleef), is a WW II and Korean War veteran who, after serving moved to Japan where he studied Ninjitsu and became the first Occidental Ninja. Thirty years later, he learns he has a daughter somewhere in the U.S. and leaves to find her. Seen as a violation of the Ninja code, fellow Ninja and former pupil Okasa, (martial arts legend Sho Kosugi), follows Macallister having swearing to kill him. In his travels, Macallister meets Max Keller (Timothy Van Patten), an adventurous brawler who wanders about helping those in need. Keller offers to help Macallister in his search and in turn is taken on by the Master as a new pupil.
THE MASTER only ran for 13 episodes and today on Beta Max TV​ we have the 2nd and 3rd of those – OUT-OF-TIME STEP and STATE OF THE UNION. Chock full of 80s fashion, music, dance, and a bitchin' customized van. And lots of car chase and fight-filled action!
Sho Kosugi as a Ninja? Sure! Lee Van Cleef and Timothy Van Patten as Ninjas? Well…it did only last 13 episodes! And we have two of them today for Martial Arts Monday!
Beta Max TV where it's B Movies To The Max…and More!!!