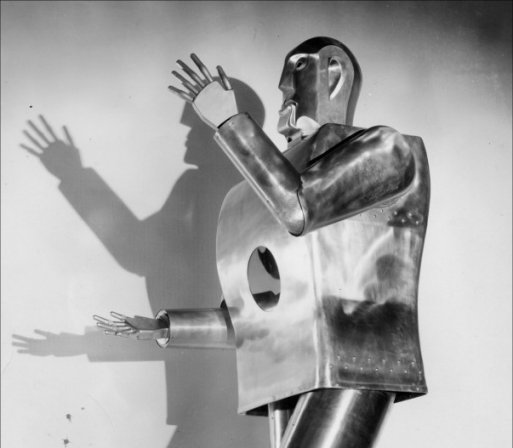 May 7, 2018
MECHANICAL MAN MONDAY
THIS WEEK ON BETA MAX TV!
Beta Max TV​ goes nuts in bolting ahead with original and unusual programming and themes, and this week, it's Mechanical Man Monday!
Directed by Phil Tucker ("Dance Hall Racket", "The Nude Bomb"), ROBOT MONSTER from 1953 features music from Elmer Bernstein (!) and low-budget tech effects whereby killer mech man's desire to destroy the last family on Earth is compromised when he falls for their gorgeous daughter! Will Ro-Man experience Ro-Mance?
Also featured in the test of metal man mettle with a heartwarming story of a boy and his robot as they battle the forces of evil – HERE COMES TOBOR, the unaired TV pilot spin-off of TOBOR THE GREAT!
Then we "wind up" this Mechanical Man Monday with METRON – THE MYSTERIOUS SPACEMAN, an episode of the Japanese television series – Johnny Sokko and His Flying Robot
Sure, the creak may be rising, but it's all in good fun… on Mechanical Man Monday, this week on Beta Max TV!!