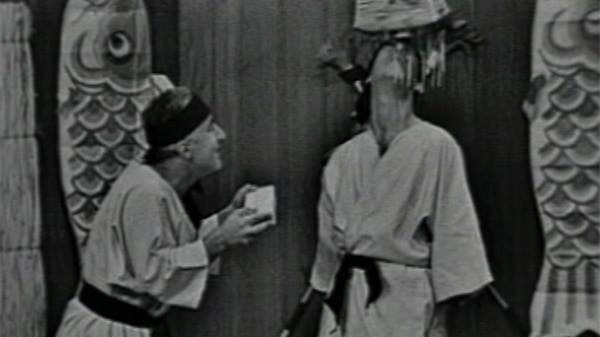 IT'S MARTIAL ARTS MONDAY ON BETA MAX TV!!!
Kick off your week with some high action as Beta Max TV presents two classic low-budget kung fu movies!
First, when a young boy sees his father defeated and ultimately killed from an encounter with an old rival fighter, the boy follows the rival to learn kung fu with the plan to use it to extract revenge. But will the revenge come as planned or take an unexpected twist? It's Heroes Of Shaolin from 1977.
Next, in The Guy With The Secret Kung Fu, two Ming rebels, who spend their days defending the downtrodden from the evil Qing forces, are captured and forced into fighting the powerful Dragon Gang and their mysterious and powerful ruler.
Plus, as an extra snack, there's a special announcement from Uncle Pete of The Dark Vault Of Public Domain about the breakfast of Kung Fu Champions – Kung Fu Crunch!
A trio of shows combine forces for formidable fun! It's Martial Arts Monday on Beta Max TV!