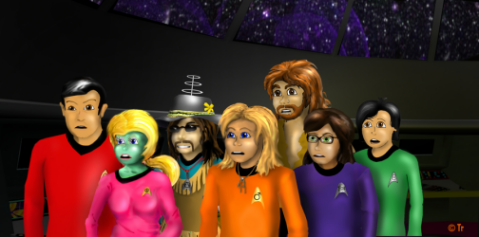 April 30, 2018
APOLOGY NONE DAY MONDAY!
TOON ON and TRIP OUT!
Beta Max TV​ has a mind-blowing Monday to toon you on for the start of your week!
Heading this week's expedition is Apology None​, psychedelic rock's grooviest cartoon band, turning you on in STAR TRIP! This tuneful (and toonful) full-length episode send-up of (and hook up with) a very popular 1960s science fiction TV show that you may recognize will have you laughing even more than the original, if that's at all possible… and as it turns out, it is!!
To accompany a trip into the wormhole… a trip down the rabbit hole with Betty Boop as she makes a wonderlanding into a world of weirdness in BETTY IN BLUNDERLAND!
Take an animated journey to the far side of parodies for Apology None Day Monday … only on Beta Max TV!!