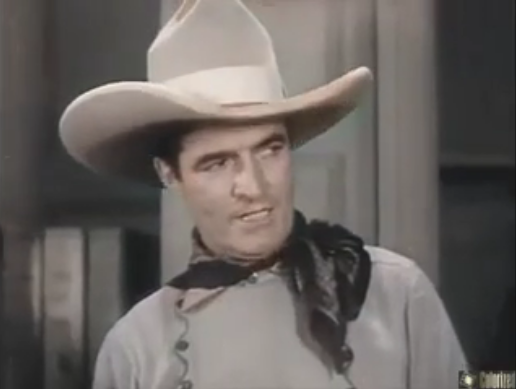 "MIX"-ING IT UP FOR WESTERN ACTION ON DON'S BREAKFAST SERIAL!!!
It's a rousing sci-fi western adventure as Don's Breakfast Serial presents THE MIRACLE RIDER – Pt. 1 this week on Beta Max TV.  Don has the first 5 chapters of this 1935 action serial with legendary western star Tom Mix in his last film. Tom Morgan (Mix) joins the Texas Rangers after his father – a ranger and advocate for Indian rights – is murdered and begins the search fir the killer – a man sneaking rare minerals from Indian lands to create a powerful explosive!
It's one of the stars who helped create the cinema western – Tom Mix – in the action-packed serial THE MIRACLE RIDER on your home for B-movies… and legends of the horse opera!  Beta Max TV!!!