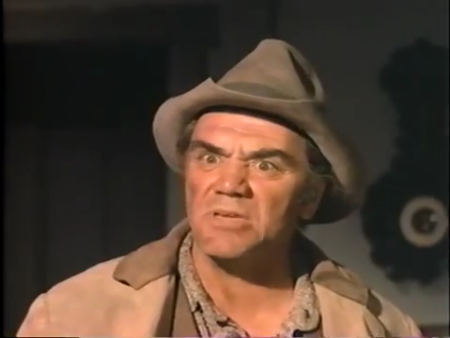 CELEBRATE ERNEST BORGNINE'S BIRTHDAY TODAY WITH BETA MAX TV!!!
Ernest Borgnine was born January 24, 1917 in Hamden, Connecticut. Ernie joined the Navy in 1935 right after high school and served in WWII as a gunner's mate first class on an anti-submarine warfare ship in the Atlantic theater. He returned home and, at the suggestion of his mother, began to pursue a career in acting. His first Broadway appearance was as a nurse in the play Harvey. After appearing as a villain on the Captain Video show and several other TV shows, he moved to Hollywood where in 1953 he got his first big break as Sgt. Judson in From Here To Eternity. Two years later he won an Oscar for his starring role in Marty. Borgnine's career continued right up until his death in 2012 in a variety of westerns, action films, dramas and comedies and as the voice of Mermaid Man on Spongebob Squarepants.
To celebrate his birthday, we have THE TRACKER, a made-for-TV movie/series pilot from 1971. Borgnine plays a rancher whose daughter is kidnapped by Apaches. He sends for a marshal to help form a posse but a black deputy marshal (played by Sammy Davis Jr.) shows up creating some friction. The two eventually team up to search for the girl.
So Happy Birthday Ernie from your home for B-movies… and Mermaid Man on a horse! Beta Max TV!!!