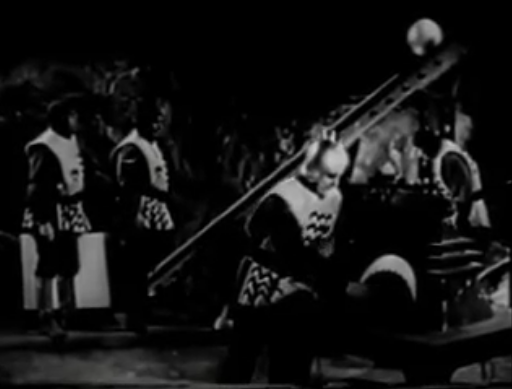 COMMANDO CODY AND HUGH HERBERT DEFENDING THE PLANET AND MAKING IT LAUGH – ON DON'S BREAKFAST SERIAL!!!
Keep the high flying action going on
DON'S Breakfast Serial
today with COMMANDO CODY – SKY MARTIAL OF THE UNIVERSE – Pt. 2. Don's got the next 4 episodes of this 1953 action serial. Cody discovers the dangerous climate changes affecting Earth are being caused by an alien force so he uses his spaceship and inventions to try to stop them. Plus a Hugh Herbert short. – One Shivery Night.
Evil aliens and slapstick humor on your home for B-movies… and all kinds of excitement!!!
Beta Max TV
!!!