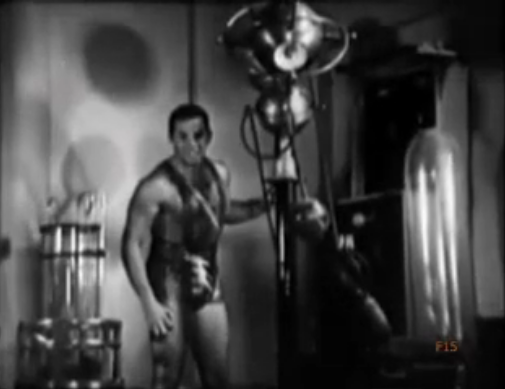 FINDING THE END OF THE LOST CITY AND BIG CATS AND A ROCKET – TODAY ON DON'S BREAKFAST SERIAL!!!
Join Don this week for not 1, not 2, not 4, but three adventures on Don's Breakfast Serial.  First, it's the conclusion of the 1935 William "Stage" Boyd and Kane Richmond serial THE LOST CITY as Bruce Gordon closes in on Zolok's hidden fortress.  Then it's the legendary Clyde Beatty wrangling all that the jungle can throw at him in The Lost Jungle.  And another Castle Films short as Abbott and Costello get in more trouble in Rocket And Roll.
Death rays, big cats, and classic comedy – a well balanced serving of Don's Breakfast Serial on your home for B-movies… and lot of fun!  Beta Max TV!!!