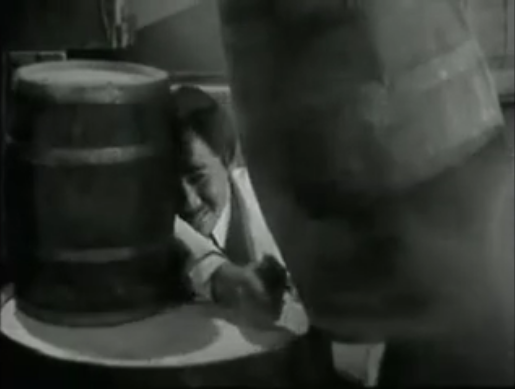 MORE SPY STUFF ON SHADOW ISLAND – AGENT X-9, PT. 2 ON DON'S BREAKFAST SERIAL!!!
More spies and action pop up today on Don's Breakfast Serial with SECRET AGENT X-9, Pt. 2. Don presents chapters 6 – 10 of the 1945 series starring Lloyd Bridges and Keye Luke.  Australian, U.S. and Chinese agents join forces converging on the spy-filled Shadow Island to prevent the Nazis from getting a secret formula for synthetic fuel. Plus Don has a colorized 3 Stooges short – Brideless Groom – and a Castle Films short  of Abbott and Costello in Kitchen Mechanics.
Intrigue and slapstick – today from Don's Breakfast Serial on your home for B-movies… and sneaky spies!  Beta Max TV!!!