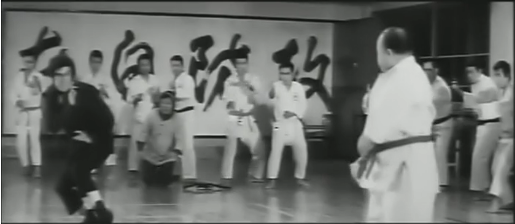 PART 2 – BETA MAX TV REMEMBERS SONNY CHIBA, THE SEQUEL – TODAY ON MARTIAL ARTS MONDAY!!!
There's more fast and furious action today on Martial Arts Monday as Beta Max TV presents our second part of our tribute to the late Sonny Chiba.   This week, it's RETURN OF THE STREET FIGHTER (1974).  Chiba, who passed away at the age of 82 on August 19 of this year (after a 6+ decade career and over 200 films) reprises his role as Takuma "Terry" Tsurugi, a mercenary martial arts expert, sought by the mob as a hit man and and as an enemy and just sought by the police in general.  Here, he works to bust up a phony charity racket set up by the yakuza to steal money from legitimate charities and meets an almost never-ending stream of well-trained martial artists who don't seem to like him very much!
Once again, it's fist flyin' fury and loads of action with RETURN OF THE STREET FIGHTER and it's here for Martial Arts Monday on your home for B-movies… and even more Sonny Chiba!  Beta Max TV!!!