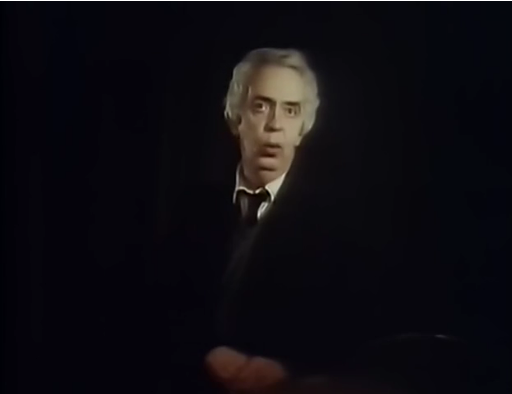 THE DEAD LIVE HERE – BUT THEY'RE NOT GRATEFUL!!!
It's Mortician Monday on Beta Max TV, and we've got a collection of stories to enthrall and embalm you!  In THE HOUSE OF THE DEAD (1978), a man, heading home after a tryst with a married woman, gets dropped off on the wrong street on his way back to his hotel and gets caught in a storm.  An old gentleman, who turns out to be a mortician, gives the man shelter in his home and, much to the man's dismay, proceeds to tell him about how all the bodies wound up in his establishment in this creepy 4 tale anthology.  It stars Ivor Francis (Dusty's Trail, The Jeffersons, Barney Miller) as the mortician and John Ericson (Chips, Fantasy Island, Bad Day At Black Rock) as the unfortunate stranger.
Drop in and stay a spell – or maybe longer.  THE HOUSE OF THE DEAD, our Mortician Monday fare on your home for B-movies…and creepy old character actors!  Beta Max TV!!!