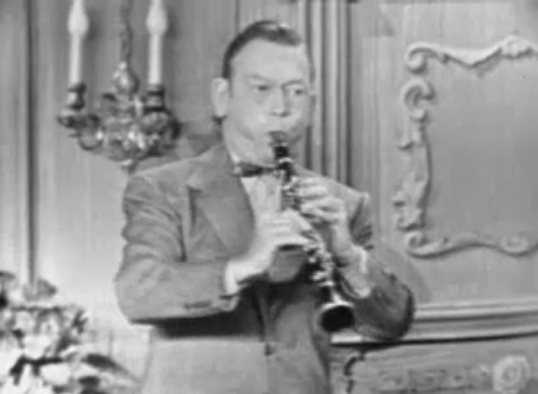 IT'S A DOUBLE FEATURE OF FUN FOR FRED ALLEN'S BIRTHDAY ON BETA MAX TV!!!
Fred Allen was born John Florence Sullivan in Cambridge , Massachusetts on May 31, 1894.  A creative, offbeat, and often controversial (with the censors) comedian, he cut his performing teeth in Vaudeville and Broadway before getting a break in radio as part of an ensemble variety show.  He soon after began hosting The Fred Allen Show which lasted from 1932 – 1949.  Allen also spent several years in television and was featured in several films.  Two of his most popular and long running gags were Allen's Alley, where he walked down a mythical neighborhood street interviewing an assortment of colorful characters about the topic of the day, and his long running "feud" with good friend and fellow comedian Jack Benny.  To celebrate Fred's birthday today we have two features highlighting this well-known feud.
First, it's an episode of The Jack Benny Show – THE FRED ALLEN SHOW – from April 1953.  Fred guest stars on Jack's TV show and tries to convince Jack's sponsor to fire Benny and let him replace Jack.  And then it's the 1940 western-spoof BUCK BENNY RIDES AGAIN!  After Jack Benny boasts on his radio program about being a rough and tumble cowboy on his (make-believe) ranch, radio rival Fred Allen needles him into proving his claims. So Jack has to arrange to get a ranch to try to prove Fred wrong.  And in classic Fred Allen radio form, Allen only appears via voice in this film.
So Happy Birthday Fred Allen, one of the greats of the Golden Age Of Radio from your home for B-movies…and radio stars on TV!  Beta Max TV!!!