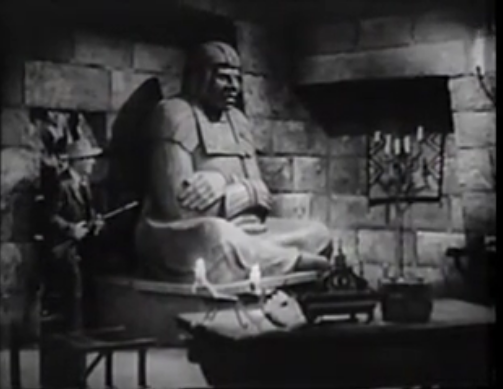 WILD BILL MOVES IN – WITH RED RYDER, JIM BOWIE, AND MOTHER GOOSE – TODAY ON DON'S BREAKFAST SERIAL!!!
It's exciting conclusion time as Don's Breakfast Serial presents the final episodes of the 1942 Columbia serial THE VALLEY OF VANISHING MEN.  Wild Bill tries to finally smash the Kincaid gang and the renegade European general who are running a mine with prospectors they've kidnapped in New Mexico territory.  Plus, Don has episodes of of the classic western TV shows Red Ryder and Jim Bowie and a bit of merry musical animation entitled Mother Goose In Swingtime featuring a cavalcade of stars!
Find out if Wild Bill can set things right and have a whole 'nother bunch of fun too with Don's Breakfast Serial on your home for B-movies…and swingin'!!!  Beta Max TV!!!