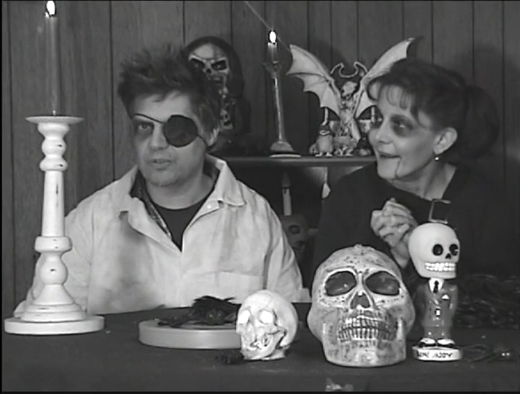 TV TERROR AND A LITIGIOUS RAT – THIS WEEK ON THE DUNGEON OF DR. DRECK!!!
Dr. Dreck turns to the small screen for screams as The Dungeon Of Dr. Dreck presents TV TERROR this week on Beta Max TV. The Doctor's got two bits of the bizarre, first with an episode of the 1950s showcase show Studio 57 called YOUNG COUPLES ONLY. Peter Lorre stars as an odd but seemingly harmless landlord who only rents to couples under the age of 30 but his new tenants suspect something sinister is afoot. Next it's TALES OF FRANKENSTEIN, the pilot episode for a show following the deeds of Baron Frankenstein.
When Dr. Dreck and Moaner have a run-in with Stu the Rat, Stu decides to sue Dr. Dreck and hires a lawyer from Hell (literally). But Moaner and the Doctor calls in an unexpected famous lawyer of their own to defend them
It's mystery, horror, and courtroom drama aplenty this week in The Dungeon Of Dr. Dreck on your home for B-movies…and famous TV lawyers! Beta Max TV!!!