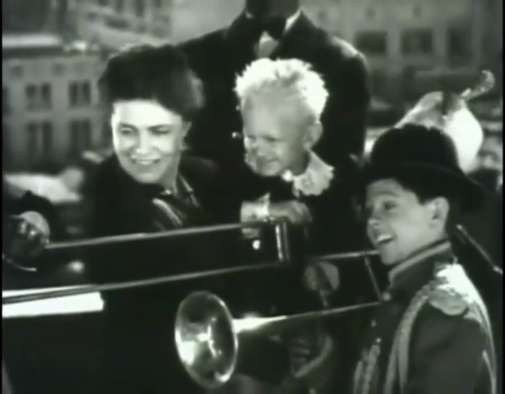 COMEDY AND CRIME FIGHTING ON A DOUBLE DOSE MONDAY!!!
It's Batman and a Birthday on this week's DOUBLE DOSE MONDAY on Beta Max TV!
First, a big Beta Max TV HAPPY BIRTHDAY wish for that consummate entertainer MICKEY ROONEY! Born Joseph Yule, Jr. on September 23, 1920 in Brooklyn, New York, he was the child of vaudevillians. Mickey appeared in vaudeville with his parents as a child and made his first film appearance at age 6. From musician, dancer, and actor in movies, Broadway, and television to voicing several cartoon characters including Santa Claus, Rooney was involved in over 350 productions.
To celebrate his 99th birthday, we have some of his earliest work. Rooney starred in the "Mickey McGuire" series which ran for 78 episodes from 1927 – 1936. In MICKEY'S RESCUE (1934), Billy, one of the neighborhood gang, gets adopted by a rich family so he can have a better life. But he doesn't like it. Hi-jinx ensue and the gang must rescue Billy from a precarious situation. side note – this series also launched the career of Billy Barty who plays young Billy.
Then it's time for some caped crusading-type crime fighting as DON'S Breakfast Serial presents BATMAN AND ROBIN (1949). In Part 1, Don brings us the first five chapters that find Batman and Robin pitted against the evil "Wizard" who has stolen a device capable of controlling any automobile remotely. Also, Don has a Superman cartoon – Destruction, Inc.
So get ready to fight crime and have a slice of cake for the action-packed Batman kick-off and birthday bash for Mickey Rooney. It's a DOUBLE DOSE MONDAY on your home for B-movies…and robins, bats, and birthday boys! Beta Max TV!!!