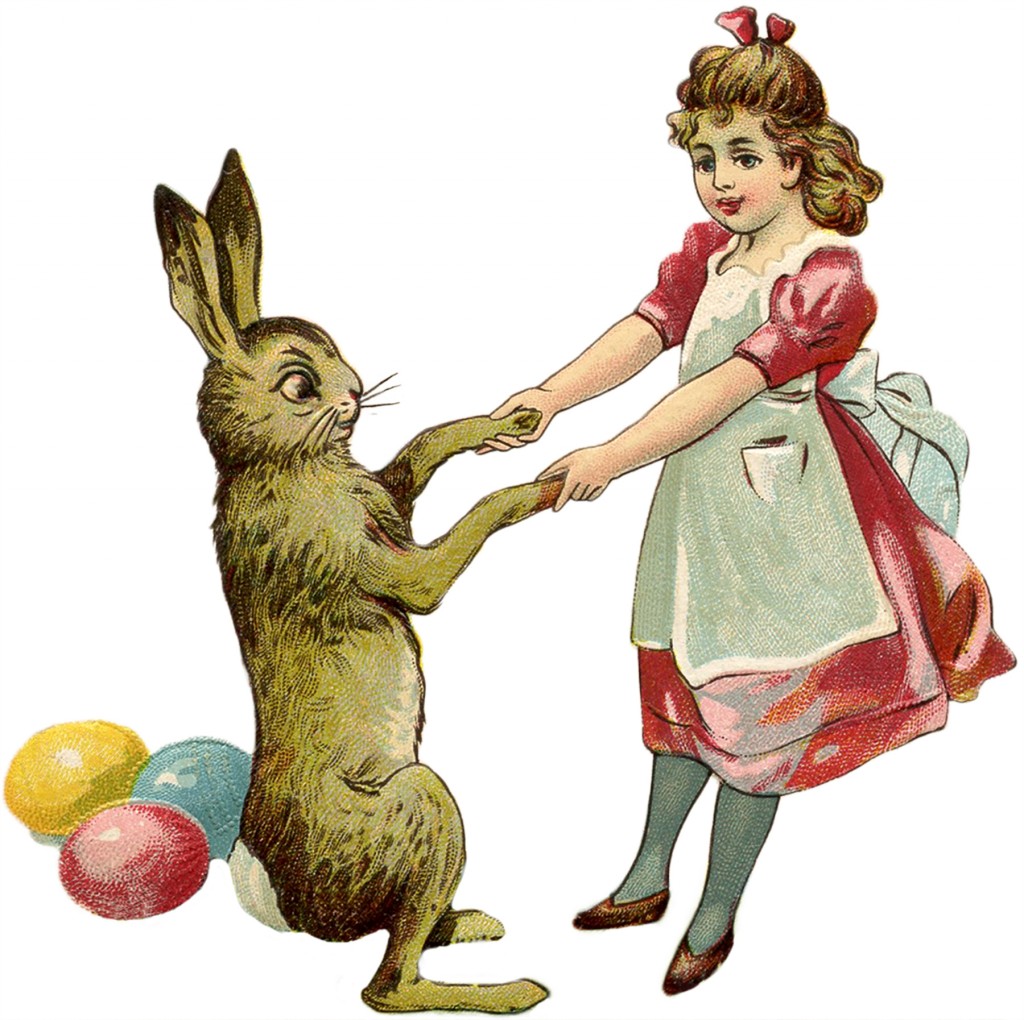 THE BETA MAX TV EASTER SPECIAL – SOME TREATS FOR YOUR VIDEO BASKET!!!
We don't know if you read about it in the gossip mags, but the Easter Bunny is a good friend of Beta Max TV. Hey, anyone who gives us free chocolate is on our A-list! So when Mr. Bunny asked us to program something fun for him to watch after his rounds on Sunday, we were more than happy to oblige. Thus was born THE BETA MAX TV EASTER SPECIAL!!! Four tasty treats to brighten your basket.
First up, it's a promo for one of the few animated Easter specials that was show regularly for many years (til network TV got even more boring than it was) -" The Easter Bunny Is Comin' To Town" (1977). Next, we see a different side of the Easter Bunny – the bank robbing side – in "Super Chicken – The Easter Bunny" (1967). Bugs Bunny winds up a wild stay at Elmer Fudd's with an Easter present in "The Wabbit Who Came To Supper" (1942). And finally, put on your Easter bonnet and join in the Beverly Hills Easter Parade for some hi-jinx on an Easter episode of "The Jack Benny Program" (1960).
It a sweet treat – and calorie free too! THE BETA MAX TV EASTER SPECIAL from your home for B (as in Bunny) movies…and more. Beta Max TV!!!