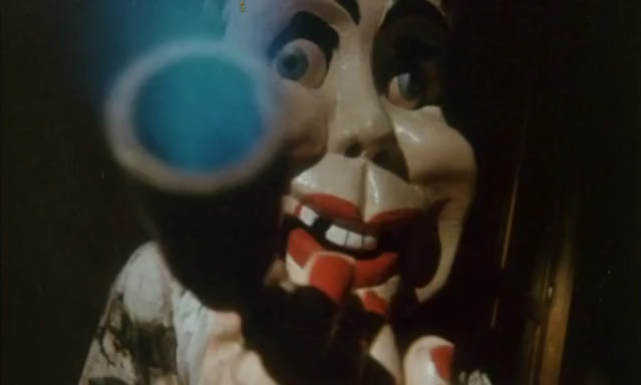 BETA MAX TV HAS A TIP FOR YOUR NEXT CLASS REUNION – DON'T INVITE THIS GUY!!!
Class reunions! Who doesn't love those! You get to reconnect with people you knew way back then and relive the old days and the good times and get slaughtered by a psycopathic preacher! Well, maybe all that stuff won't happen at your reunion, but it happens at today's reunion on Beta Max TV.
THE REDEEMER: Son of Satan (also known as Class Reunion Massacre) (1978) follows 6 people invited back to their remote, small town alma mater for a 10th reunion celebration. But instead of banners and booze they find a psychotic preacher bent on eliminating the alums in a variety of cinematicly creative manners as punishment for the former students' sinful lifestyles.
Don't worry about losing weight or getting your hair touched up for this reunion – you won't live long enough for anyone to notice. One of the worst (in a good way) slasher movies – THE REDEEMER – a real B-movie baddie to wrap up you month on Beta Max TV