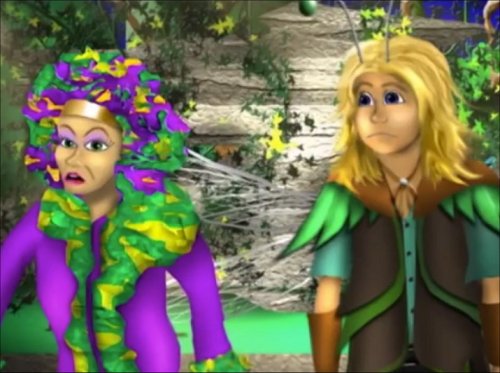 June 18, 2018
APOLOGY NONE DAY MONDAY ON BETA MAX TV –
BUGALOO-NACY ON SATUR-DELIA, EPISODE 3!!
This week on Beta Max TV​, psychedelic rock's grooviest cartoon band Apology None​ brings mayhem to Tranquility Forest on Episode 3 of SATUR-DELIA!
In this send-up of The Bugaloos, the Fabtastic Five are transformed into freaked-out forest denizens in the realm dominated by fame-hungry no-talent Benita Bizarre, who is determined to break up the act for her own record-industry rise. Will she succeed?
With each episode introduced by Apology None front man Terry Summer​, SATUR-DELIA is a far-out, music-filled, antic-fest homage to Sid & Marty Krofft, the brothers who made Saturdays psychedelic for the boomer era generation of kids! (Be sure to fly back to Beta Max TV for SATUR-DELIA – EPISODE 4 in 2 weeks!)
Toon on and trip out with Apology None… on Beta Max TV!!