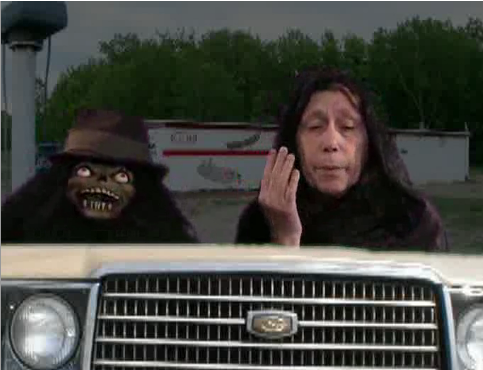 DR. DRECK GOES BATS FOR THIS WEEK'S MOVIE ON BETA MAX TV!!!
Hop in the car with and head to the drive-in with Dr. Dreck for FLAME BARRIER on this week's Dungeon Of Dr. Dreck,  When a scientist goes missing looking in the jungle for a fallen satellite, his wife hires 2 brothers to help search for him.  But as they get closer to where he is lost, they discover a strange alien substance killing all human and animal life. (1958)   Dr. Dreck is worried about dwindling bat populations so he decides the solution is a bat-human hybrid and he develops human bat serum and tries it on himself – with some odd side-effects.
It's hot in the jungle but it's cool at the drive-in with Dr. Dreck this week on your home for B-movies… and people gone batty!  Beta Max TV!!!