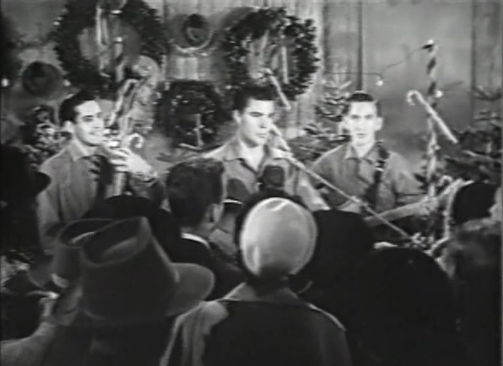 CLASSIC TV CHRISTMAS MONDAY ON BETA MAX TV!!!
It's a double dose of holiday humor for Classic TV Christmas Monday on Beta Max TV!
First join the Nelson family for show Christmas cheer and a little greenery on an episode of The Adventures Of Ozzie And Harriet called THE CHRISTMAS TREE LOT. Christmas is coming and David and Ricky are broke. So they decide to make a little extra money through a scheme to sell Christmas trees. Things don't go all that great until they add a little rock and roll to the mix!
Then head on out for a good old fashioned country Christmas on The Beverly Hillbillies – HOME FOR CHRISTMAS. It's their first Christmas in Beverly Hills and the Clampetts are all a little homesick for the real hills so they hop in the truck and start for home to visit Cousin Pearl and Jethrine. But Mr. Drysdale convinces them to take a plane – their first experience with flying!
Get some Cathode ray Christmas comedy for CLASSIC TV CHRISTMAS MONDAY on you home for B-movies…and rock and roll Christmas trees!  Beta Max TV!!!